Chicken Soup for the Soul.
The NDS (at least in the UK) launched with Mario 64 DS and Wario Ware Touched, two great games rated 85 and 81 by metacritic.com respectively.

The 3DS has Street Fighter.

I forgot about those two and with Mario 64, I recall hating the touch-screen analog stick, so never completed it. Wario Ware was fun though and that's a game I borrowed. But the rest, bleh! I played Zelda Minish Cap on my DS when I first got it and then finally finished Zelda LttP(GBA), so at least I had games to play that I enjoyed.

Won't be buying Street Fighter, Capcom is on my shite-list, oh and I've always hated playing fighter games on any portable. :o
---
Chicken Soup for the Soul:
I don't know if anyone noticed, but the screen has a blueish tint, which means OLED
---
A Second Chicken Soup for the
nickisgame69
Mar 24, 12:03 PM
ATV quality is in Apple's control but T quality is not. If they do decide to license the software technology then every tv manufacturer will implement with their own hardware. Its possible that Airplay will work better on one device versus another. I believe that will taint the Apple brand. Apple should stick with its guns. ATV works well because it fits in Apple's model. Licensing software that is so hardware dependent is just a bad idea.
---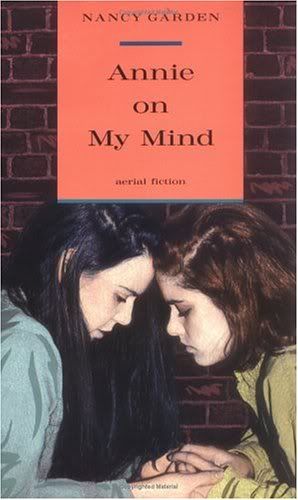 love all the quot;chicken soup
Just bought a model rocket - a re-release of an old kit and it's made in the USA, just like the original.
---
more...
Teen Link Tags
Never strive to be normal.

Still, although I enjoy using my PowerBook and iPodTouch I would love to have an iPad. Nice bit of engineering.
---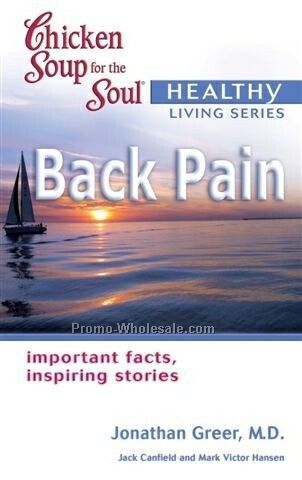 chicken soup for the soul.
Can anyone confirm that the update does not make the Mac Pro noisier?

In the past Apple has repeatedly upgraded fan speeds by these updates a couple of months AFTER all reviews had been written. I had once bought my Powerbook G4 (besides other aspects) because it was very quite. A few SMC updates later the fan was running continuously and as such probably lowering average temperatur and service return rate for Apple.

I did the firmware, the SMC was not needed, and no, the machine is not any louder for me.
---
more...
Chicken Soup for the Soul:
T'hain Esh Kelch
Apr 5, 10:17 AM
mMMm... Almost at 256 GB then... Only 2 and a half more years to go!
---
Chicken Soup for the Soul:
I can't say I am a fan of Adobe Flash as I am a big supporter of an open web, but I must say that if cross-compiled apps are inferior then the customers in the app store will certainly vote with their dollars to favor the natively written apps.

However, I can see Apple putting this new restriction in their license agreement so as to protect themselves in case the Adobe folks find some way to sneak things onto the iPhone via their cross-compiling tools. Apple is protecting their turf, but by error on the side of caution they set themselves up for bad PR even if they intend to be more lax in acting on those restrictions.

Here is another example of that occurring.... certainly Apple is choosing to reserve the right to bend the rules where they see fit. But without the strict wording in the developer agreement they really wouldn't have a leg to stand on. They are doing the same with pornography by revoking/rejecting all those junk porn apps that polluted the app store while still allowing the "main stream" stuff from established publishers.

On one hand, its Apple's store and if they don't want to pollute their shelves with garbage then I applaud them. However, somebody is going to cry foul since there is not another legitimate store for iPhone apps, and I wonder if this will eventually blow-up as some sort of new anti-trust thing.
---
more...
Chicken Soup for the Soul
Jake:

Please don't assume. First of all, I pay for 4 active ADC memberships. I usually buy about 4 WWDC tickets. This year as every year, I bought my own WWDC ticket. My employer (myself) is mean ;-) However this year for the first time in 5 years I wasn't able to attend because of knee surgery recovery running longer than expected. I planned my surgery around WWDC.

So let me get this right? You are saying that the sessions shouldn't be online because you are poor and don't want people who get their wwdc tickets for free to get the jump on you.

SO WHAT about all the PEOPLE POORER than you who can't afford WWDC? So you are saying they don't deserve a chance to learn leopard?

What you are saying is a double standard!

Regardless, my issue isn't money, and the WWDC sessions are always put up online, which they will be shortly. It would just be nice if Apple got on the ball.

I realize you don't want the session videos online because the college student who has $498, and overdraws his bank account to get ADC select, might get the jump on you, and since you EVEN though you paid it out of pocket were able to afford $2300, you are using this to say that more money should buy more?, but not really?

Think about what your saying.. claiming to be poor, but it only works as long as you aren't the one cut off.

either way I can afford any Mac, or Apple product I want, and development is a passion for me not a requirement to survive. I don't need to work, I want to work. But saying that your not going to be able to compete with somebody like me with unlimited funds... isn't true. Mac OS X is the best platform to develop for if you want to level the playing field. You notice many of the Apple Design Awards went to SMALL companies? On the mac platform, many, many small companies, and one man shows are making very good money! You have just as much chance as me, even if I have more resources money, machines, and people. It's easy to innovate.



This is the first year that I went to WWDC and I am a ADC Select developer like you. However, the difference is I had to pay 100% out of pocket to go. My employer does not use Macs and I had to do it on my own.* At the conference, I met a lot of developers whose companies paid for the trip and they stayed in the Hyatts ($200 a night).. My gf and I stayed at the crappy hotel by 7th street which was in a unsafe part of SOMA plus I used a week of my own PTO etc..*

It sure was alot of money ~$2300.* I sure could have done alot with that but I used it for my education and check out WWDC.* It really adds alot of value to the conference to really get the new bits. * I do not think it is fair to wait for the general rollout to ADC if you are charging so much for the conference. *This year, there was not a lot of new things besides Leopard.. Leopard was the star show and only partially revealed. Therefore the revealed parts and Leopard sessions were the key points and those were pretty tight lipped and the mostly the value of going.

So,* why should you be able to see the sessions and get the same seed three weeks later? *Its not fair to independent developers like me and gives my project a jump start against potential competetors like you..* **

I skipped last two years WWDC and waited until Tiger was ADC seeded and have been watching the 2005 sessions without going to WWDC the same as you..* So, i have been on both sides of the fence.* Once you pay for WWDC yourself, then you really understand that its right to let the WWDC get the first drink from the water fountain and drink for awhile.

-JakeDude*
---
for Chicken Soup for the
I have noticed that a lot of the new folders (including myself) are folding a lot of points for the team, great to see :)

I have now hit the 6k red colour for folding :cool: Need some more competition now on the lower score table :p (no point trying to chase the others ;)
---
more...
chickensoup.jpg
Originally posted by scem0
PCs are great. Macs, IMO, are better, but that is just opinion.
I Does SJ really think that a 16 year old who
has to pay for his own computer will be able to afford a mac?
yeah i think so. i am 17 and i buy my own computers. its called a job and i have one. luckily, i have a job that is easy, fun, and pays well. i find most of my friends who dont have jobs are just lazy.

iJon
---
chicken soup for the soul
whenever i hear podcast i immediately think of apple, so why is apple shutting down free advertising?
---
more...
soup for the teenage soul
I hate the fact Pages always defaults to US English spelling. There seems to be no permanent way to switch to UK English! Arrrgh. No offence to Americans, but there are other people in the world.
---
Of poems of stars poems And
basesloaded190
Mar 23, 03:46 PM
I would like this implemented for this reason:
If i wanted to watch something via AirPlay and my Apple TV, I would have to switch my input on my receiver, have the Apple TV load up, then stream the content from my Idevice.

If I could stream from my phone or Ipad with out having to change anything on my receiver or tv input, this would be amazing for me!
---
more...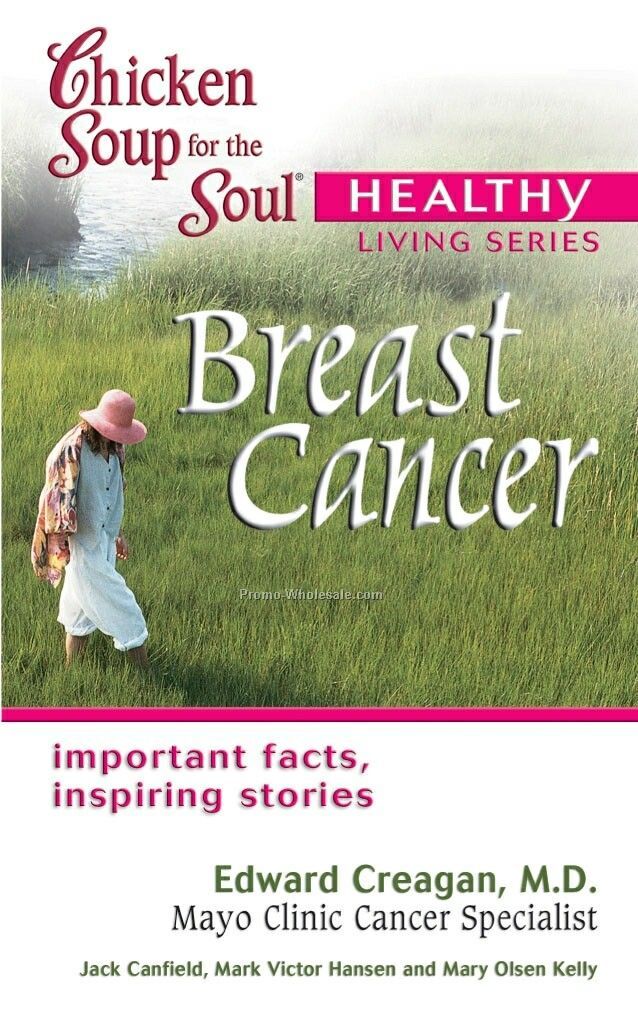 (Chicken Soup For The Soul
CountSessine
Jun 17, 04:59 PM
AWS-1 (a.k.a. UMTS Band IV) is a standard in the U.S. and Canada. I think Japan has also allocated AWS-1 (to eMobile). It is constructed out of two parts: 1710 to 1755 MHz and 2110 to 2155 MHz. Devices which support AWS-1 are commonly labeled "1700." Quite simply, that's the spectrum that was available to put up for auction. T-Mobile and Wind Mobile either could bid on that spectrum and use it for 3G service or not. Mobile device manufacturers can now produce AWS frequency products if they want to sell through these carriers or not. It's Apple's choice whether to play or pass.

Years ago, European nations did not adopt the same frequency allocations that the U.S. did for the world's first cellular service (824-849 MHz paired with 869-894 MHz). It's hardly unusual that different groups of countries have different allocations, primarily because of existing services that were already licensed but also occasionally for political reasons.

There are all kinds of variations in spectrum allocations between countries and regions. The U.S. has allocated spectrum in the 700+ MHz range for LTE services (which Verizon in particular plans to use). Europe and Asia use 2100+ MHz for 3G while the U.S. doesn't. Europe has allocated 900+ MHz and 1800+ MHz spectrum to GSM (and now some 3G) while the U.S. has allocated the AMPS (824-849/869-894) and 1900+ MHz ranges. AWS-1 is just another set of frequencies which Apple either will or won't support.

If Apple does support AWS-1, it would significantly improve the compatibility of their products in North America. It isn't a particularly difficult engineering issue. (Fairly trivial, actually.) Nokia has already done so with the N8 which supports GSM/EDGE on 850/900/1800/1900 and 3G on 850/900/1700/1900/2100.

This is easily the most factually complete and correct post in this thread. Kudos!

I would add that most of the UMTS/HSPA carriers in north america are doing UMTS on the Cellular (850) and the PCS bands. Also, I'm not an EE, but I've always wondered why radio modems don't come with support for all of these bands. Why did/do we even have dual/tri-band GSM phones or HSPA phones that don't do AWS - especially now in 2010? Is it antenna design? Is it the extra analog front ends needed? Is it just product market segmentation?
---
our Chicken Soup for the
Be (the positive side of) yourself and just try.

I'm really bad in advising for pickup lines etc so just say something nice to start with. ;)
---
more...
A Tortured Teenage Soul
Tiauguinho
Sep 19, 01:57 PM
HEHEHEHE!!! That is great to see!!! Go PowerMac! Flame everything!
---
Chicken Soup for the
I hate to say it efoto, but the situation sounds dire.

As a woman who has worked retail, I am sure she remembers you as well... and... if she had been interested, I think she would have found an excuse to 'help' you out. :(

:edit: and yes, I read through the whole post. :p
---
Chicken Soup for the Soul:
But it isn't all. The guy in the link is talking about raising revenue only, and since I can't find his post critiqued elsewhere (though it's quoted elsewhere), I don't know how accurate his numbers are. In any case, he doesn't seem to be including any cuts to the budget, which is ridiculous. Nor does he account for the fact that the recession has produced an ebb in tax revenues which will recede as jobs come back. It's a pretty one-dimensional argument.

That's true but I can't understand how anyone can be looking at this years budget deficit on top of the entire 14trillion+ deficit and not saying America needs huge (in the trillions) cuts and now. If his numbers are even close to right then there is just no way the US can conceivably pay off even this years deficit. What if the recovery doesn't happen fast enough or at all? The united states goes bankrupt.

IMO there is no recovery happening just fluctuations in statistics. The structural problems in the US are worse than they were in 07-08 and they are getting worse.
---
This task switcher is nice but probably Apple used the icons (option 2 or 2222?) because they're more recognizable than some little screenshot to decide which app to open.
---
Sometimes I get the feeling that there are only interns working on .mac
I always assumed it was monkeys, so I guess interns would be a step up.

Yeah, for a $99/yr offering, it's stunningly meager.
---
Track&Share
Jan 12, 03:42 PM
We are working on a Facebook status update. Our app so far updates users via Twitter on daily things that get tracked. Glad to see Facebook become more iPhone friendly. If you have anything to track / improve in your life, have a look at Track & Share. Try the lite version for free. All the best to all Facebook fans,
T&S
---
http://farm6.static.flickr.com/5298/5520365719_1c7443dc0a_b.jpg (http://www.flickr.com/photos/damoncrane/5520365719/in/photostream/)

Uh, I'd call that contrast! I like to placement of the replacement in the frame, it draws my eyes directly to him, and the looks from the players to his immediate left and right. I has me wondering what they are thinking.
---
flopticalcube
May 3, 08:28 PM
@flopticalcube: So do you like paying more taxes or do you live on capital gains and only pay 10 percent taxes? Some of us have to actually "work" for a living and pay high taxes already.

:o

Sucks to be you, doesnt it? :p

I would take the NDP and higher taxes over rolling our social programs backwards. I can see, however, that our politics are drifting ever more towards a left/right schism, just like the US. As I said before, I would like to see all three major parties move towards the center.
---